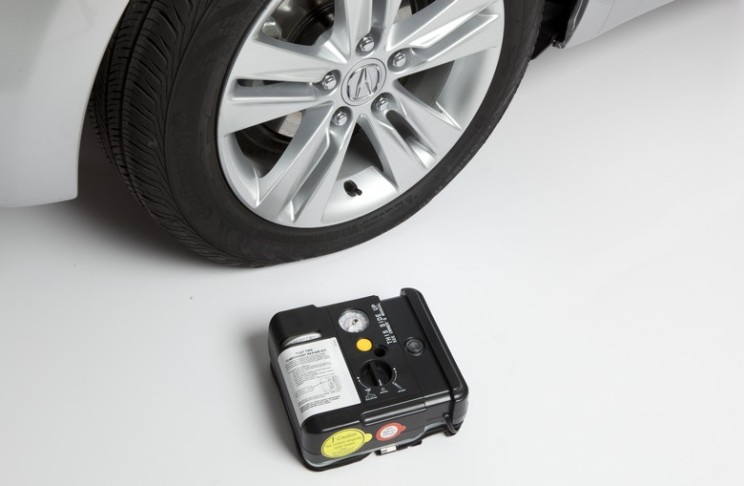 Tire Sealant and Inflator Kit
To save weight and space on Hybrid models, while adding convenience, Acura has replaced the traditional spare tire, jack and lug wrench with a tire sealant and inflator kit. The kit consists of a sealant that can temporarily plug a typical flat tire hole. The sealant is pumped into the tire using a battery-operated pump. As the pressure increases inside the tire, the sealant is drawn toward the leak until it forms a plug, after which the pump will continue to fully re-inflate the tire.
Most flat tires can be repaired sufficiently until you can drive to a service station for a more permanent repair.